vSphere 6.0 has been released with great new features and enhancements. One of the biggest rumors before the release of vSphere 6.0 was VMware is going to stop releasing the vSphere c# client. No it is not true. With vSphere 6.0, VMware has shipped vSphere C# client with vCenter Server installer.However, all new features from vSphere 5.1 onwards are available only in vSphere web client. For troubleshooting purposes, VMware has added read only support to the vSphere C# Client for compatibility levels 5.1, 5.5 and 6 aka virtual hardware 9, 10 and 11 features. This allows you to edit settings available in compatibility level 5 aka vHW8 and have access to view vHW9+ settings. The use case for this would be to connect directly to a host to add CPU or RAM to your powered off vCenter Server.
As We already discussed, Virtual machine hardware features are limited to hardware version 8 and earlier in the vSphere Client 6.0. All the features introduced in vSphere 5.5 and beyond are available only through the vSphere Web client. The traditional vSphere client will continue to Operate ,supporting the same feature set as vSphere 5.0.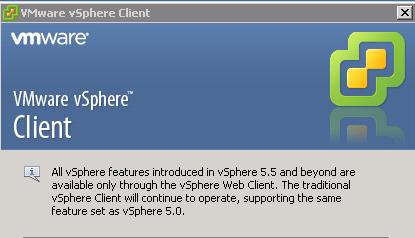 The following hardware version 9 to 11 features are read-only and unavailable to edit with vSphere Client 6.0. You need to use vSphere Web Client to edit the following features.
SATA controller and hardware settings
SR-IOV
GPU 3D render and memory settings
Tuning latency
vFlash settings
Nested HV
vCPU ref counters
Scheduled HW upgrade