vSphere 6.0 has been released  with lot of new features and improvements to the existing vSphere version. vSphere Web client was introduced from vSphere 5.1 and Web Client is one of the biggest area, where all the system administrators were really looking for an improvement. VMware really considered the feedback from customers and partners about the vSphere web Client and now made an incredible changes to the vSphere web client. As compared to vSphere 5.0,5.5 and 5.5, below are the improvements:
Login time was improved 13 times faster
Right-click is improved 4 times faster.
One Click and navigate anywhere
Highly Customizable User Interface (Simply Drag and Drop)
Performance charts are available and usable in less than half of the time
VMRC is integrated and allows advanced VM operations
Tasks are placed at bottom:
Tasks are placed at the bottom as same as vSphere Client. Which allows you to see all your tasks. Look and feel is same as vSphere Client.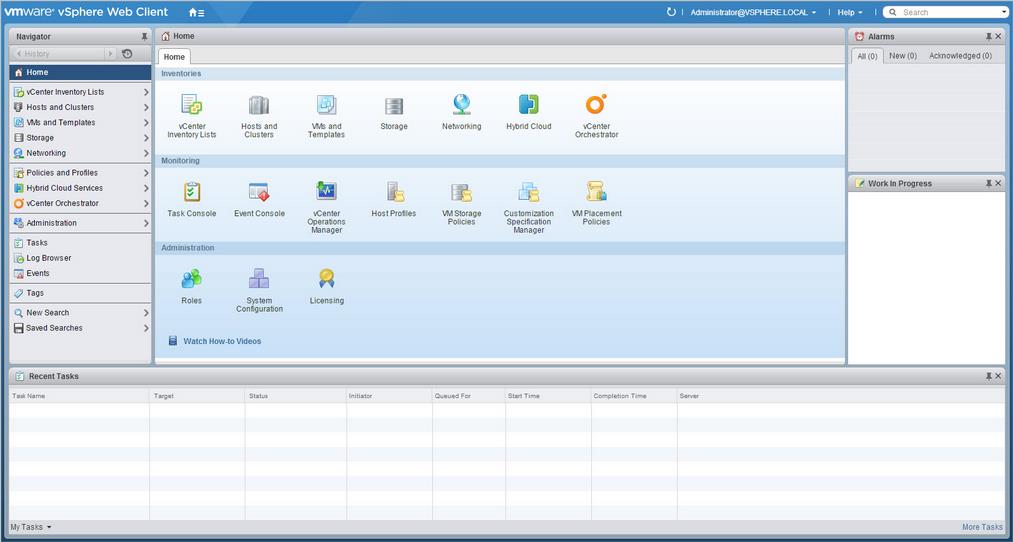 Improved Navigation:
One of the biggest issue in previous version of web Client was it's difficulty in navigating the inventory items. Lot of core items like Hosts & Clusters, VM and Templates, Storage and networking are placed back in home page. New menu has been added to the top allows to access to inventory items from everywhere.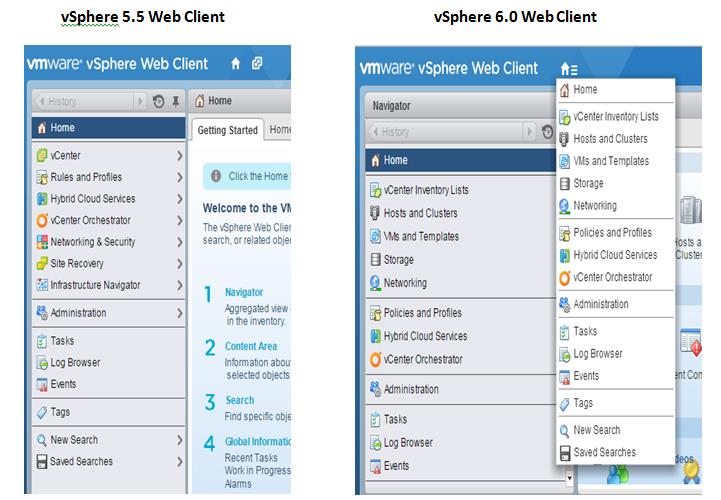 Redesigned Context Menus:
Context menus of web client has been redesigned as similar to vSphere Client.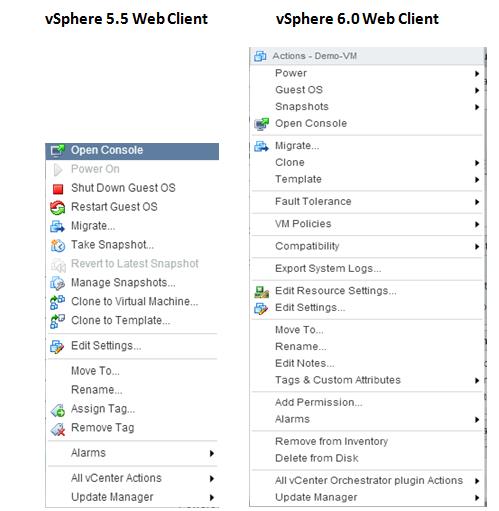 Performance Comparison:
VMware Shows the detailed comparison between how web client 6.0 has been improved versus previous versions of vSphere Web Client.